D-BOX
Discover a hyper-realistic, immersive entertainment experience that moves the body and sparks the imagination through motion. Don't wait!
Click here to view the "D-BOX Seat Warning".
Now Playing in D-BOX
See more
Deadpool 2
Opens: 5/18/2018
See more
Avengers: Infinity War
Opens: 4/27/2018
See more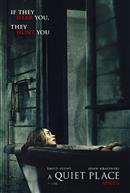 A Quiet Place
Opens: 4/6/2018
Coming soon in D-BOX
*Now playing movies displayed here may not be available in D-BOX at all theatres displayed on this page.